Our London based partner and client Luna Remote Systems, owner and operator of several Microfilms systems,  asked us to tailor-make a package of several dollies and remote heads to embark on Shawn Mendes' fourth World Tour (2019).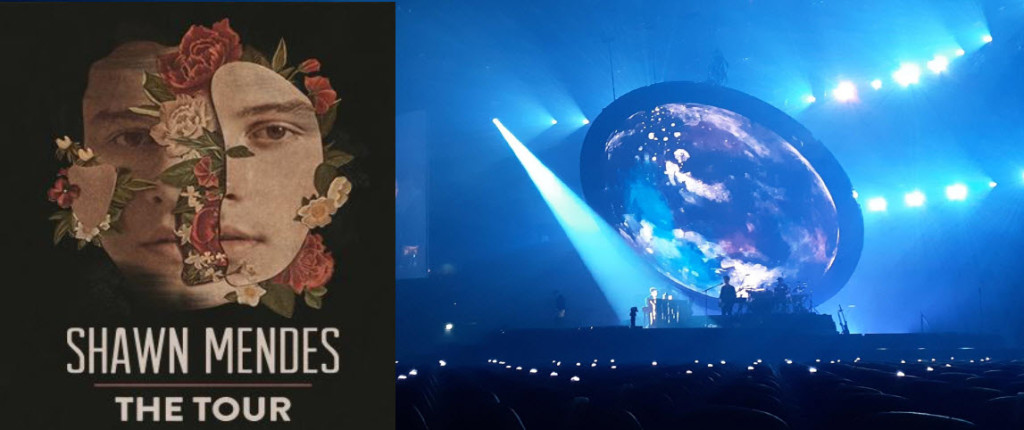 Several technical challenges needed to be overcome:
On a Set-up day, stage and lighting rigging would take up most of the day so that video gallery, cameras and robotic systems had very little time to setup. Our systems needed to be up and running in record time and as well as reliable and sturdy.
The entire package needed to travel safely by land, sea and air, withstand the abuse of trucks, cranes and forklifts while being as compact as possible.
All four robotic systems had to be simple enough to be deployed, operated and put away by a crew of only two.
The C-series machines were specifically designed for studio work meaning endless hours of operation and no dismantling.

Microfilms SMPTE transmitters were already integrated in every machine  allowing transmission of machine, camera and lens data as well as video and power through a single SMPTE optical fiber.

They seemed perfectly fit for the job !
| | |
| --- | --- |
| | We designed touring cases that let the dollies roll out onto trolleys for easy set-up and handling while prepping and rigging. |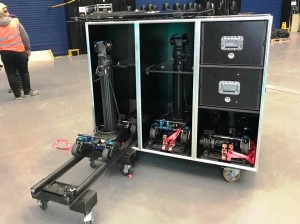 | | |
| --- | --- |
| | Joystick consoles were installed into Luna Remote's rolling cases. |
Every machine was connected to a 19" rack installed in the video gallery through a single SMPTE Fiber.
Each rack could output HD video feed as well as camera and machine data over IP.

Any machine could be controlled from anywhere within the Network.
The Director was even able to control one of the remote heads from his own video switcher and recall memorized shots.

Luna's crew members were able to operate all four robotic systems on each of the 105 shows over 10 months.
Standard or tailor-made touring packages are ready to ship within 6 weeks from Microfilms headquarters in Paris.