Standardisation of our IP protocol means any controler can communicate with any machine.
Standardisation of our IP protocol also means one controller can communicate with several machines.
All of Microfilms equipment communicates over IP
IP protocol means networking machine and controllers, via a direct IP link or via an existing IP infrastructure or via the Internet.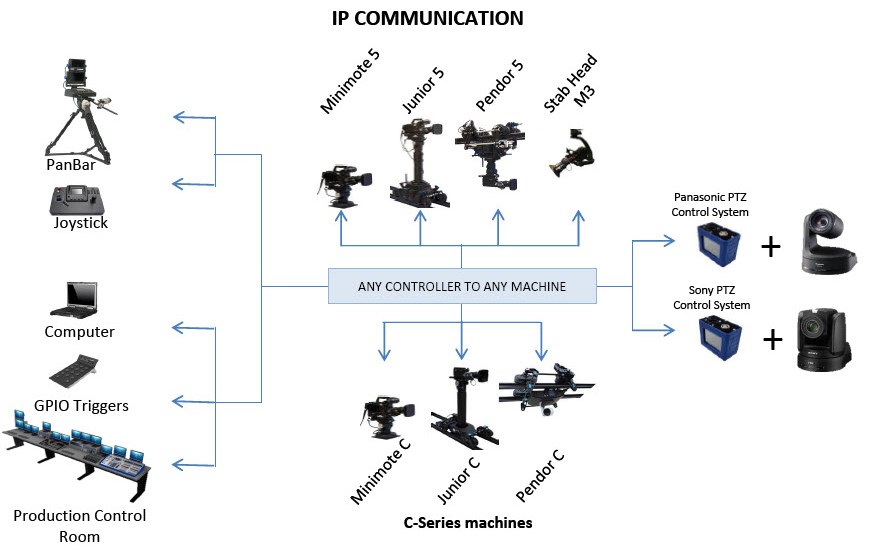 Machines can be operated with Microfilms controllers or third part systems like computer, web interface or video switcher.
Sony or Panasonic PTZ cameras can be integrated into a Microfilms Network and be operated by any Microfilms controller.
Our IP based communication protocols are fast and robust enough to be easily used for Remote Production.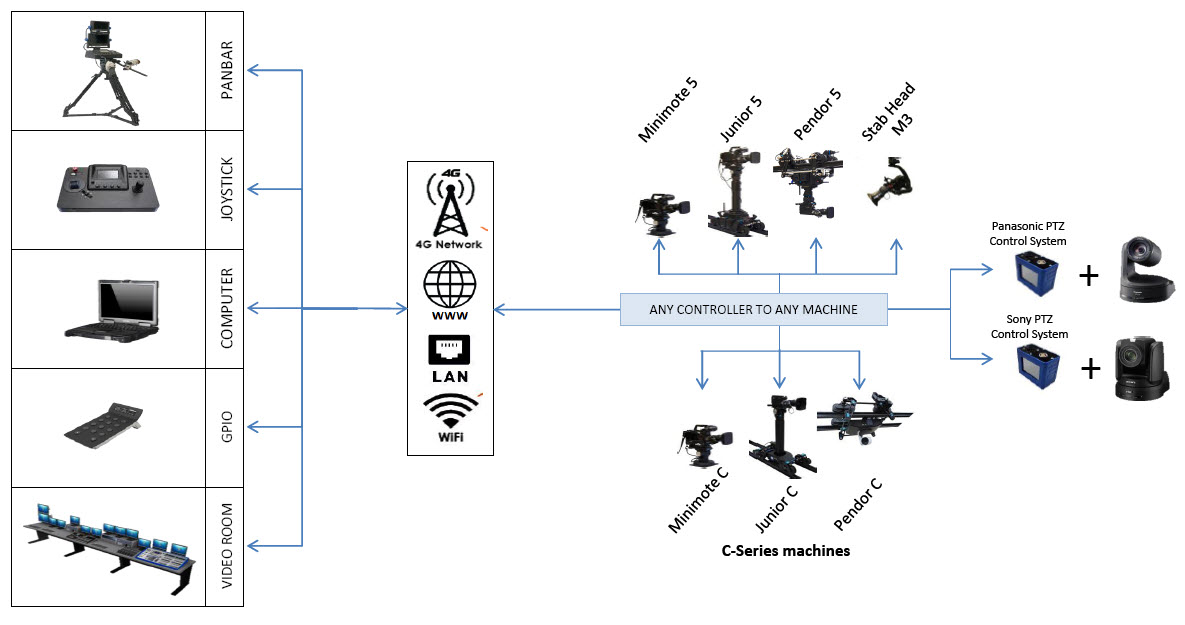 Our machines can be operated via the Internet like the TV show "Clique", that airs on Canal Plus every weekday at 8pm.
Microfilms systems control all seven cameras on the set including the aerial dolly.
Since we can operate over IP, we can operate over the Internet and this allowed production to switch to Remote Production whithout downgrading the quality of the show or sacrificing production value.
Cyril Mazouer and his company BoB implemented a remote Production Setup that allowed 10 of the 14 persons working in the production room to do so from their own home.
Mourad Achour, director and camera operator, brought home a Microfilms Joystick Controler and was able to operate every camera on set.